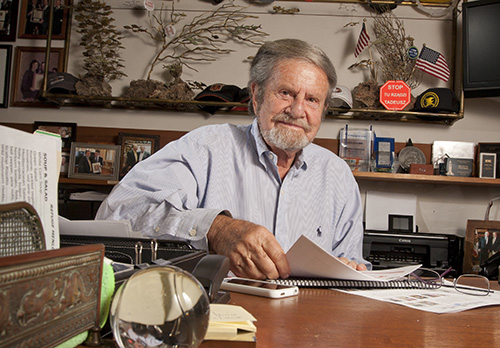 Dear Friends and Colleagues:
Welcome to Taube Philanthropies' website. I am pleased to share highlights, news, and insights all related to the many dedicated, impactful grantees of Taube Philanthropies, the Taube Family Foundation and the Taube Foundation for Jewish Life & Culture.
These philanthropies and their underlying philosophies reflect the experiences of my life, shaped to a large extent by my good fortune to have emigrated to the United States from Poland, just weeks ahead of the Nazi terror unleashed on Poland and the world in 1939. I have witnessed the oppression of totalitarian regimes and I have benefited from the gifts of freedom and opportunity available to those of us who live in the greatest democracy the world has ever experienced.
To a large extent, a democracy such as ours must be affirmed and nurtured by its people. As an immigrant and direct beneficiary of American democracy, I continue to work every day to do exactly this through the endeavors supported by Taube Philanthropies.
Please join us in celebrating our American and our Jewish heritage. We welcome your participation, your inquiries and your suggestions.

TAD TAUBE
Chairman