The Ronald Reagan Presidential Foundation and Institute announced that Dr. William Chou has been named the Reagan Institute's 2022 George P. Shultz Fellow, which is made possible through a generous donation from Tad and Dianne Taube. This is the second year of a five-year gift from the Taubes.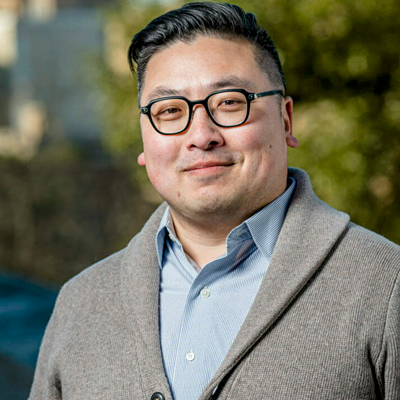 Dr. William Chou is currently the American in the World Consortium Postdoctoral Fellow at the Clements Center for National Security at UT-Austin. His research examines the evolution of the postwar US-Japanese alliance from the perspective of Japanese consumer exports and how they reconfigured bilateral security, economic, and cultural relations. In particular, he focuses on how security and economic concerns shaped how American governmental and business actors framed Japanese economic success in the 1970s and 1980s as a choice between protectionism and transpacific learning.
Prior to the Reagan Institute and the Clements Center, Dr. Chou was a foreign research scholar at the University of Tokyo and received support from the Fulbright-Hays Foundation, the Nippon Foundation, and the Smithsonian Institution. He previously worked at the Army's Center for Military History and the Institute for Defense Analyses on defense planning and Iraq War issues. He holds a Ph.D. in History from the Ohio State University and a B.A. in History from Yale, where he studied under George P. Shultz's trusted advisor, Charles Hill.
About the Ronald Reagan Presidential Foundation and Institute
The Ronald Reagan Presidential Foundation and Institute is the nonprofit organization created by President Reagan himself and specifically charged by him with continuing his legacy and sharing his principles - individual liberty, economic opportunity, global democracy and national pride. The Foundation is a non-partisan organization which sustains the Ronald Reagan Presidential Library and Museum in Simi Valley, CA, the Reagan Center for Public Affairs, the Presidential Learning Center, The Air Force One Pavilion and the award-winning Discovery Center, as well as the Reagan Institute in Washington, D.C.  The Reagan Library houses over 55 million pages of Gubernatorial, Presidential and personal papers and over 60,000 gifts and artifacts chronicling the lives of Ronald and Nancy Reagan. It also serves as the final resting place of America's 40th President and his First Lady. www.reaganfoundation.org